Company Profile
Shenzhen SHINHOP Laser Equipment Co., Ltd. is a high-tech enterprise specializing in the research, development, production and sales of industrial laser products.
we has its own complete laser equipment production base and strong technical strength, and has gathered a large number of technical experts and scientific research teams engaged in laser equipment. It specializes in producing various series and more than 30 kinds of laser equipment, such as laser welding machines, laser marking machines and laser cutting machines.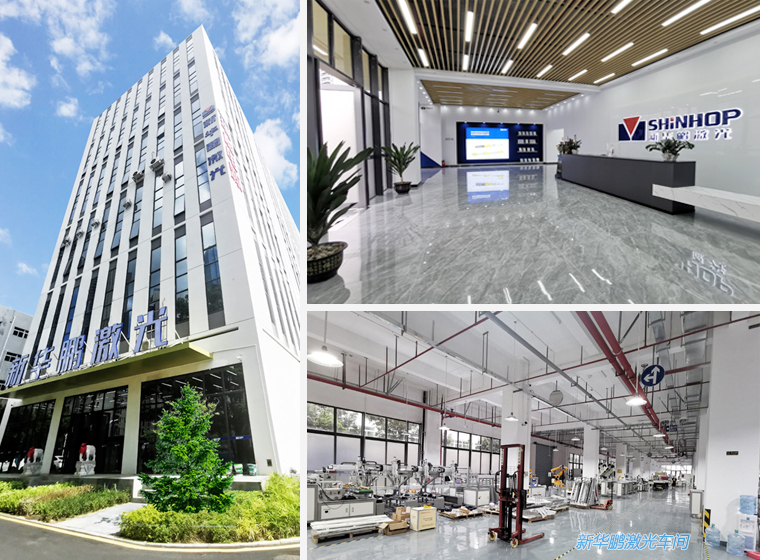 The company has successfully developed a series of precision laser processing equipment with international advanced technology.
1. Precision laser welding machine (laser mold welding machine, CNC automatic laser welding machine, fiber laser welding machine, galvanometer scanning laser welding machine, laser spot welding machine). Machines etc.),
2. High-speed laser marking machine (YAG laser deep engraving machine, YAG laser marking machine, semiconductor laser marking machine, fiber laser marking machine, CO2 laser marking machine and production line online laser marking machine), precision laser cutting machine (Stainless steel laser cutting machine, large format laser cutting machine and precision jewelry laser cutting machine),
3. Large format laser cutting machine, precision laser drilling machine, laser scribing machine, laser engraving machine and laser heat treatment machine.
Application areas:
1. Lithium ion batteries, stainless steel hardware products, optical communication equipment, mobile phone communication parts
2. Lighting and auto parts, electronic circuits, precision instruments, printing plates, integrated circuits
3. Instrumentation, printed circuits, computer manufacturing, building materials, gold and silver jewelry, clothing and craft gifts.
Service philosophy
we adhere to the business philosophy of "technological innovation, customer satisfaction, honest service, market-oriented," and the goal of "stable quality, considerate service,
continuous improvement, and continuous innovation".
With the powerful advantages of flexible and efficient management, industry competition is becoming increasingly fierce. By providing high-quality, high-efficiency lasers,
we contribute mature laser processing technology to customers.